About us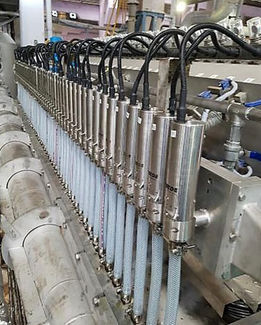 Digital Engineering (DE) was founded in 1992.

We are a group of engineers, involved since the early seventies in the
introduction of Process Automation in paper industry.

We have extensive experience in Innovation, Product Development,
Project Management, Implementation and physical installation of Quality Control
(QCS) and Cross Direction (CD) Control Systems for paper machines.

DE's mission is to continuously create value by matching our inventories of process
automation knowledge and experience to the customer's business vision.

The results we deliver makes a positive contribution to the success of our customer's operations.

DE's solutions, CD control products, automation and information management provide the
right quality product at high efficiencies and low cost for our customers.